LeadsBridge
A sales and marketing automation platform built to get rid of manual and repetitive tasks so you can focus on the essential parts of your job.
Overview
Using LeadsBridge allows you to automate workflows where data originates from GoTo Webinar and is automatically sent to any other platform you use, these connections are called bridges.

With your bridges, you may not only automate tedious and manual tasks, but you may also filter your subscriber or attendee data and send only the data you desire to the platforms where you need that specific data to be.

For example, you may get subscribers to receive an email sequence through Drip, create a bridge using GoTo Webinar as a source and Drip as a destination. Every time someone subscribes to your webinar, they'll be automatically added to your Drip campaign.

A variation of this is creating a bridge where GoTo Webinar is the information receiver, so it's set up as a destination.

Let's say you have a Facebook Lead Ads campaign and get people to subscribe for your webinar. The easiest way to automate the process is to create a bridge so that each time someone fills your Facebook Lead Ads form subscribing to the webinar all of their information will be sent to GoTo Webinar automatically, and you're left to take care only of the fun parts of the workflow.

Another great feature you may take advantage of is our Custom Audience Sync; this tool allows you to create and keep a Custom Audience updated with your GoTo Webinar subscribers and attendees. Just set up the bridge using the name you'd like that audience to have and choose which data you want to feed it with, anything added or deleted from GoTo Webinar will be reflected on your Custom Audiences. Now all you have to do is use this Custom Audience for your campaigns; you may target them for a specific webinar or even make sure the people that have already subscribed don't see your ads.
How To Install
To get this app: https://leadsbridge.com/pricing/#y
1. Get your GoTo Webinar information automatically to the platform you need to continue your workflow:
2. Select Destination: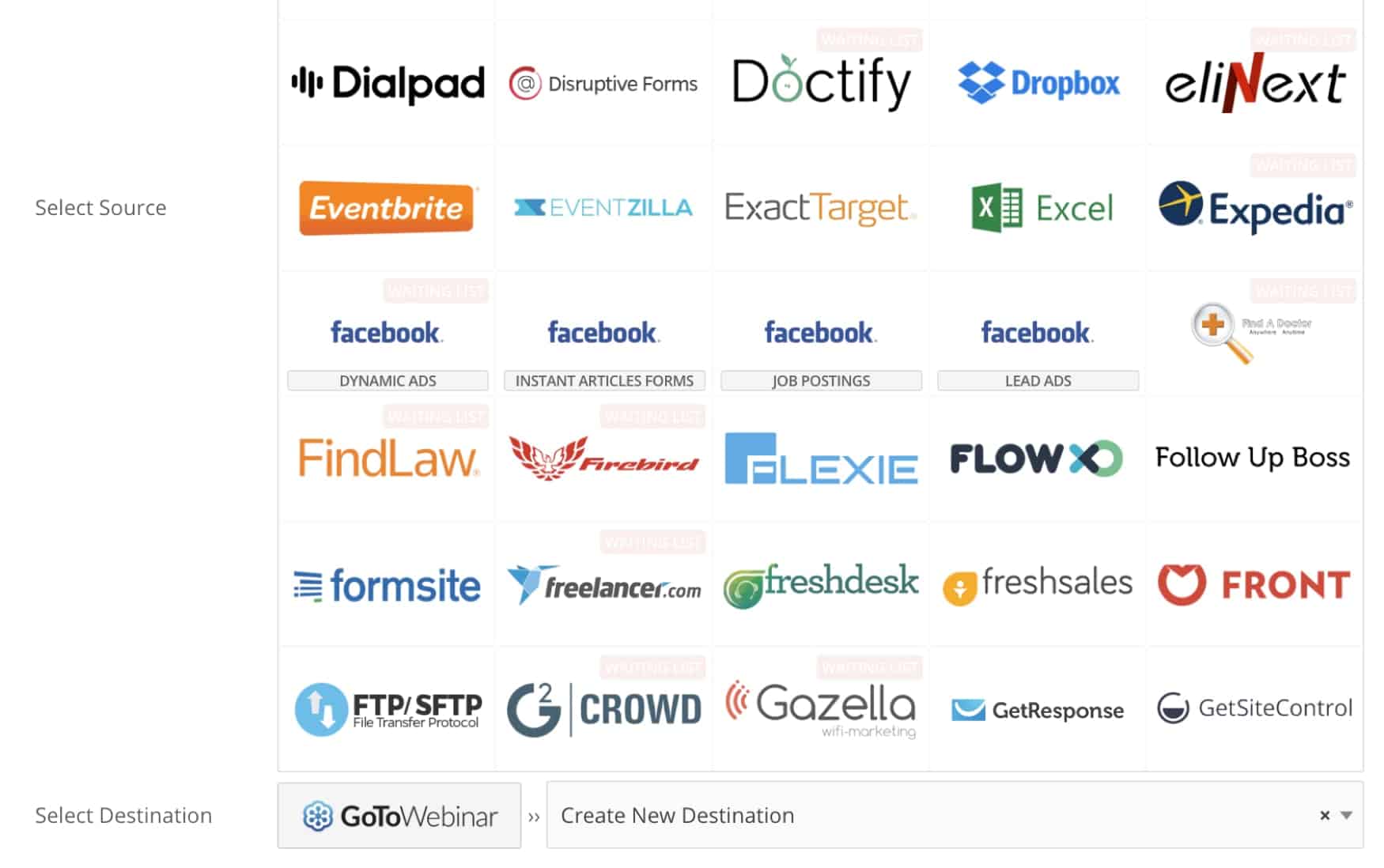 3. Tell LeadsBridge where you want each value to go, you may also use functions to modify data.
4. Gather data from virtually any source and send it to your GoToWebinar account automatically.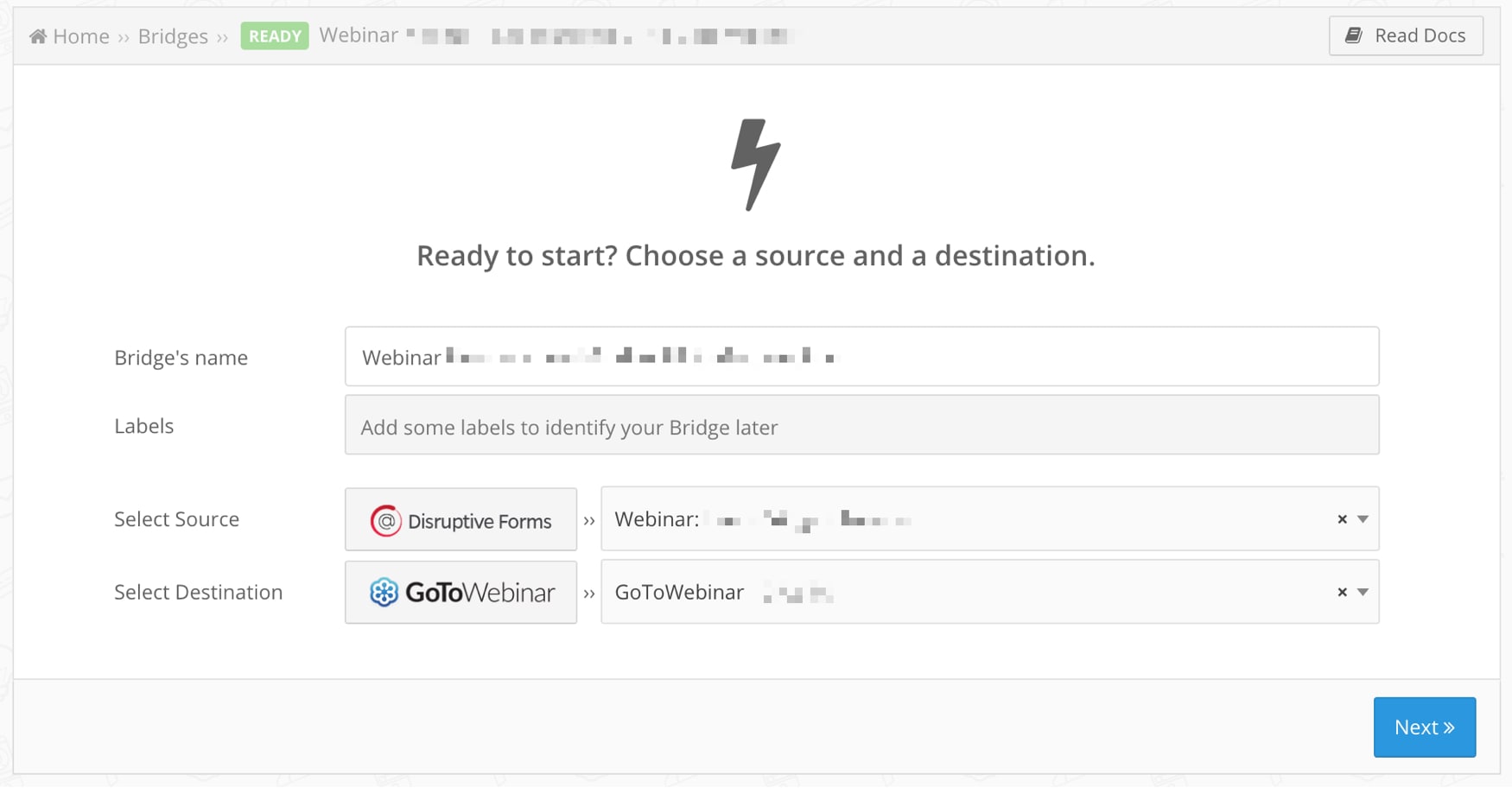 5. Get data from your GoTo Webinar account and automatically send it to a destination platform.
6. Connect GoTo Webinar to your email marketing platform.
Resources