July 28, 2023
Content Specialist, Talent Brand
Voices of GoTo: In this series we highlight the people that make flexible work, work: our employees! GoTo is a global company with over 3000 employees around the world, these are their stories.
Director of Web Engineering Aditya Bhatia's team has taken new functionalities of GoTo's products – developed out of in-house innovation – to customers' hands. And they're able to have this impact by working in an environment that is rooted in learning. Aditya and the team learn from their successes and failures by taking calculated risks. With this mindset, they are pushed to grow and reach new solutions.
You can take your talents anywhere but build a career here. How has GoTo supported you and your team's journeys as engineers?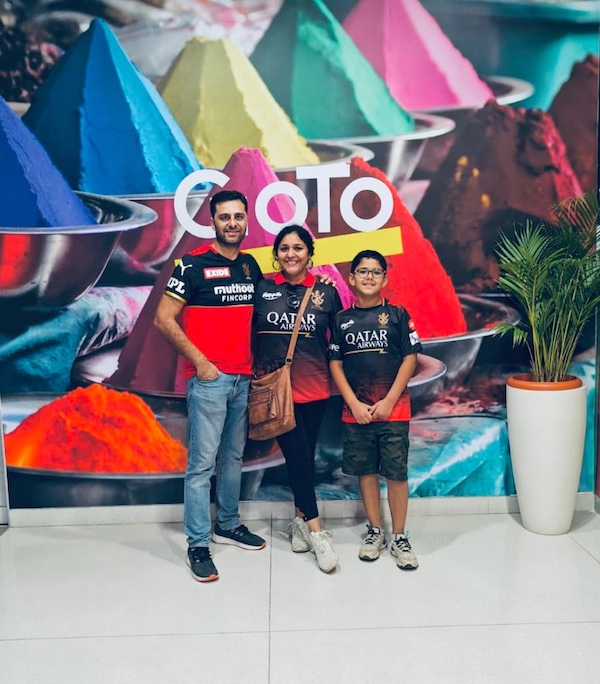 With my team, we recognize that knowledge is continuously evolving, and I encourage professional development. We share insights, expertise, and resources to help each other grow and stay up to date with the latest developments in our respective fields. GoTo organizes events, meetups, and online communities where engineers can learn from each other's experiences.
My team embraces diversity and recognizes the strength that different perspectives bring to work. GoTo provides opportunities to interact and learn about different cultures. The culture on my team is collaborative and inclusive and focused on improvement.
GoTo makes career development possible with the chance to work on various platforms with different cloud providers with all the cutting-edge tech stack. Through different learning platforms and conferences, technical support is made available.
Opportunities for innovation are made possible at GoTo. What does this look like for your team?
Members of my team research and experiment to explore new technologies, materials, and methods. Their skills enable them to push the boundaries of knowledge, leading to breakthroughs and pioneering advancements in their respective fields.
My team identifies areas for process optimization and efficiency enhancements. They leverage their problem-solving skills to streamline workflows, reduce costs, and improve productivity.
By leveraging their expertise, my team develops or improves existing products. They apply innovative design principles, incorporate advanced technologies, and optimize performance, leading to improved solutions.
GoTo has an agile environment with engaging projects. Is there an exciting collaboration that your team recently worked on?
My team worked on GoTo Cloud, migrating our Core Collab Services for On-Prem to OCI Cloud. This complex project involved coordinating across multiple teams and time zones, but it went live smoothly.
This project exposed us to a new tech stack, reduced costs for GoTo, and enabled our products to achieve higher security standards. The most significant advantage that we got out of this move is the Data Encryption at rest.
This long initiative required careful planning, attention to detail, technical competence, and commitment. And in the end, it was a job well done for all of us.
We are always curious and learning at GoTo. How has your team worked together to overcome technology challenges?
On my team, everyone's ideas and contributions are valued. I encourage active participation to ensure all team members have a voice and feel included. Effective communication is vital in overcoming technology challenges. By sharing our ideas, we foster collaboration and problem-solving.
My team members conduct thorough research to understand the technology challenges they face. They explore existing solutions, industry best practices, and relevant documentation. Through regular knowledge-sharing sessions, the team stays up to date.
I strive to create a supportive and inclusive atmosphere where individuals are empowered to express themselves and contribute their unique skills. By bringing together individuals with different expertise, such as software development, data analysis, user experience design, and project management, teams can tackle a wide range of technology challenges more effectively.
Technology constantly evolves, and my team needs to keep up with the latest trends, tools, and techniques. I encourage creative thinking and provide opportunities for experimentation and exploration. My team members attend workshops, conferences, and training programs to enhance their skills. They also promote a culture of learning within the team by sharing articles, organizing internal workshops, or assigning time for research and exploration.
At GoTo, we make a difference in our ever-changing world with the right products and people. Aditya's team is just a glimpse into how GoTo believes in its people and culture.
--
We work where we like, which is why we like where we work. We think you will, too. Interested in joining our team?