June 5, 2023
Content Specialist, Talent Brand
Gone are the days of IT teams sitting behind closed doors and reacting when things break. "Today, IT teams need to be in lockstep with the business," says Jeremy Rafuse, Vice President, Head of Digital Workplace. Jeremy's team functions as business partners to add proactive business value to GoTo. Here's what it looks like.
--
Meet Christian Merkel, Senior Director, Global IT
Christian was eight when his parents got their first computer in Europe, and within a few hours, he wrecked it. Christian restored the computer to its previous conditions using an English dictionary to decipher the installation manual. "Just like an artist having the gift of a steady hand to draw, I have a gift with technology, and as soon as I had the internet, I was dipping into a new world of knowledge."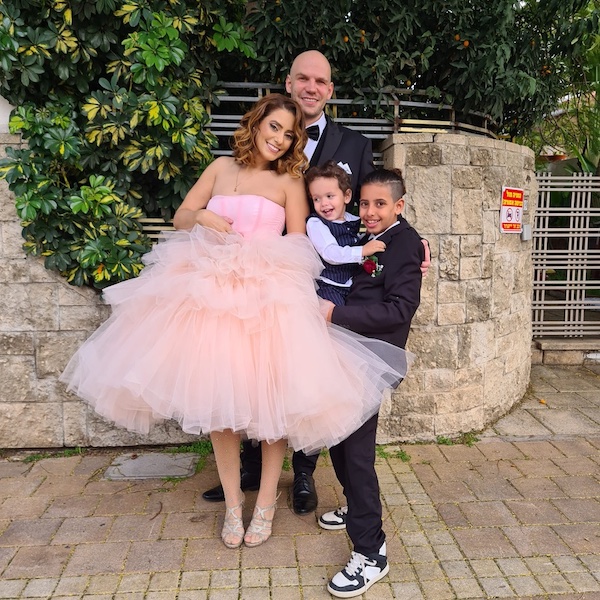 "Escalating an IT problem should be frictionless." – Christian
Christian's team provides support to GoGetters in their home offices. Even before remote work became prevalent, they relied on GoTo's tools. Christian emphasizes the need for a shift in mindset and tool quality to enhance collaboration. "Where you could previously bridge a communication gap and a tool by simply shouting across a desk, that is now much harder." While GoGetters currently use GoTo Connect for meetings, Christian emphasizes that a video conference tool cannot fully replace purpose-built remote support technology. Recognizing this, they have identified the need for a frictionless process to escalate problems through multiple levels.
As a result, Christian and the team are working with GoTo's development teams to embrace even more of GoTo's tools internally. "We're helping the development teams to understand our daily struggle so that we can enable them to develop tools that we need in this world of remote support."
Christian works to establish trusting relationships throughout all levels of his organization so that people feel empowered to speak up about a problem. "I enjoy diving down to the individual contributor level and removing this fear that everything needs to be reported as working." Success for Christian is developing people to speak up if something is broken and if he's needed to move things back on track.
--
Meet Brandon Ellis, Director, Global IT Service Desk
During his time in the military, Brandon worked on technology enablement equipment on a ship, gaining exposure to electronics management and training. It's not the technology that led Brandon to GoTo, it's the people and how they use it. "I am passionate about helping people utilize technology more productively and guiding teams to distribute lessons along their journey."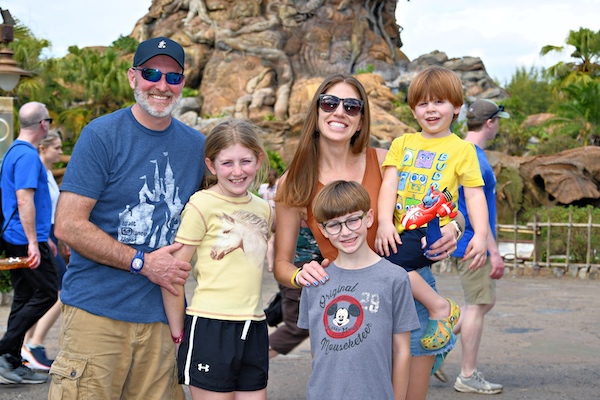 "Empower employees with the necessary tools." – Brandon
Brandon's team guides GoGetters to be more self-sufficient in solving their problems by embracing Shift Left, a general IT term that means putting some of the support back into the user. Shift Left helps IT organizations scale with the business a lot better and is about doing more with less. "You want to empower employees with the necessary tools – like AI and chatbots – and knowledge base articles – like self-help and FAQs."
Brandon and the team get to become a customer of GoTo's products before they go out to the public through a new IT Customer Zero program. "We know the work we do within our products – and the feedback we deliver to the product owners – will have a tangible effect on our ability to sell to customers." Brandon and the team uncover new findings when GoTo rolls out a large-scale project like IT Customer Zero. In this case, some of the must-haves of GoTo's internal IT teams apply to other employee-supporting departments in the company, like HR Operations, Facilities, and Legal. "These are all teams that, like IT, support the employee on their journey, and some of the work we're doing now might translate to their workflows."
Success for Brandon is seeing that his team's work positively impacts GoTo's initiatives and employees.
--
As a company dedicated to making IT easy, we love having team members like Jeremy, Christian, and Brandon as critical in-house resources that keep GoTo running and as our Customer Zero product testers. "We are helping the product to become more mature, and if we want a feature, I can guarantee you one of our customers wants it too," says Jeremy. We like to say that we drink our own champagne, and with talented team members like these, we know what gets released to customers will have IT's stamp of approval.
We like where we work. We think you will, too. Interested in joining our team?