THE BEST BROUGHT TOGETHER
Video. Phones. Rooms. Webinars. Messaging.
Introducing the GoTo Collaboration Cloud, the Most Comprehensive Unified Communications & Collaboration Suite
built for the most ambitious businesses
Looking for a product to deliver easy, reliable yet powerful virtual meetings? How about an affordable yet feature-rich VoIP phone solution to connect your growing business? Or maybe a single, unified solution together with state-of-the-art room systems?
The GoTo Collaboration Cloud - featuring solutions for online meetings, voice, rooms, webinars and training - brings together the easiest, fastest, and most innovative unified communications and collaboration products.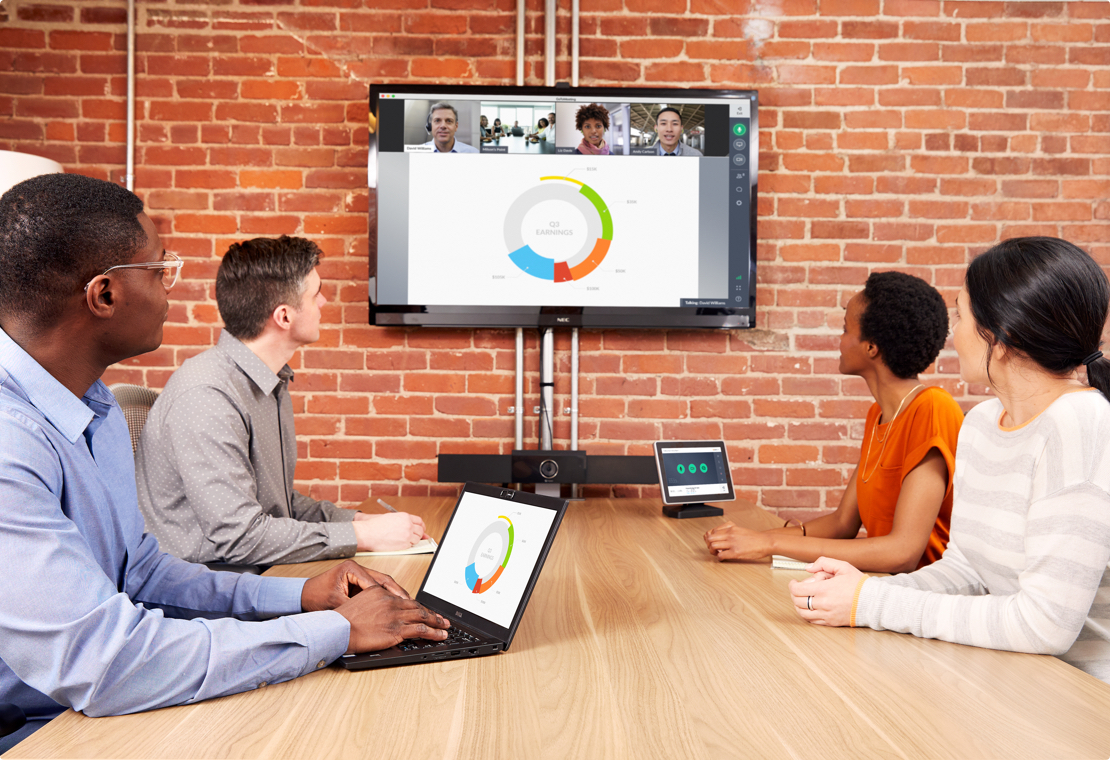 ANNOUNCING THE FIRST-EVER VOICE AND VIDEO UNIFIED SOLUTION
New in 2019, GoToConnect features the best of both worlds as GoToMeeting virtual meetings software is now integrated with our flexible, affordable Jive VoIP virtual phone suite. Together, these two powerful solutions provide your business the tools to connect whenever, wherever, however.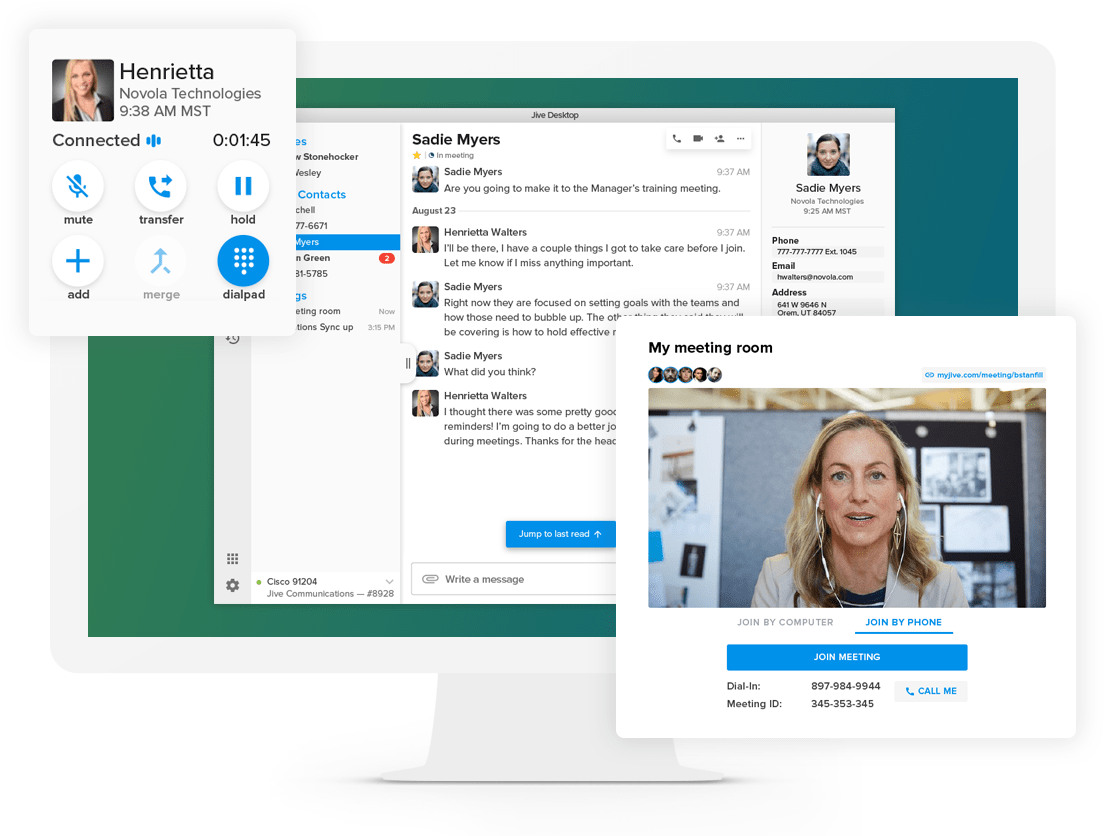 Simplify your solutions
One solution means removing redundant software from your stack.
Bring Voice & Meetings Together
It's a match made for your collaboration success.
Empower your people
Call, meet, message, and share; whatever the moment demands.
There's a goto solution for your success.
Seamless, Intelligent Collaboration
Learn what IDG calls the top considerations for a UCC platform built for today's modern workforce.
Read The Whitepaper
How Innovative IT leverages AI
We partnered with IDG to survey IT leaders on their thoughts about artificial intelligence and how they're weaving it into their own tech stacks. The data proves that AI is top of mind today, especially when it comes to enhancing collaboration!
Read the Research
UCC Accelerates Tech Growth
Read this report from Frost and Sullivan to understand how modern collaboration tools help leading technology companies drive innovation, accelerate growth and more.
Read The Report
Blog Series on CIO.Com
Today's successful CIO must think more strategically than ever. With our series on CIO.com you'll learn how to build a UCC suite that will drive business growth, support a flexible workforce, and keep customers happy.
Read the Series
Speak to an expert, get more information.
The GoTo brand offers the most validated and trusted software products in the communications and collaboration space. Find out what GoTo can do for you.