MODERNIZE.
REVOLUTIONIZE.
FUTURIZE.
Understand the power that unified collaboration tools bring to your teams worldwide - and how they can optimize your business to meet the demands of tomorrow.
Diseñado para las empresas más ambiciosas
¿Busca una solución para organizar reuniones virtuales de calidad pero sin complicaciones? ¿Qué le parecería una solución de telefonía VoIP asequible pero con un sinfín de funciones para que su empresa esté siempre conectada? ¿O tal vez una única solución unificada combinada con sistemas de salas de última generación?
GoTo Collaboration Cloud integra soluciones para reuniones online, voz, salas, seminarios web y formación, y pone en sus manos los productos de comunicaciones unificadas y colaboración más prácticos, intuitivos e innovadores del mercado.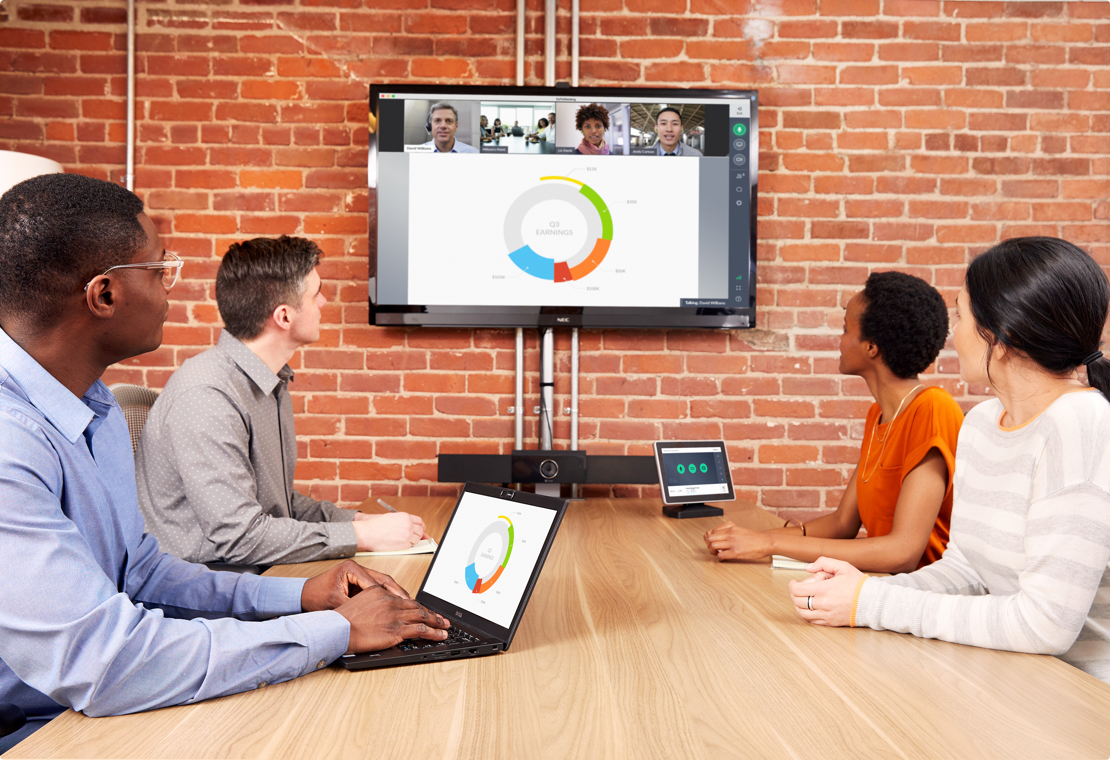 NEW DATA THAT UNCOVERS THE DEMAND FOR UCC
Forming our own global team, GoTo partnered with Ovum Research to understand how the world's most imaginative IT leaders are using UCC to drive business goals. We surveyed over 2,000 IT leaders worldwide and discovered key insights about how the demand for unified collaboration is a major part of their digital transformation strategies.
Investment On The Rise
76% of leaders plan to increase spending in UCC.
A Strategic Move
60% of organizations expect positive ROI within one year.
Meet the Needs of Digital Natives
93% agree digital natives have different needs and expectations.
THE MODERN IT EXECUTIVE'S GUIDE TO REVOLUTIONIZING UCC
This whitepaper is your tool to forging a successful UCC investment that will not only drive your business forward, but also empower your modern workplace to come together as one. Get insider intel from what successful leaders learned as they've started investing in and building their UCC for the future. As for the top 10 imperatives for successful UCC adoption, you'll have to download the paper to find out.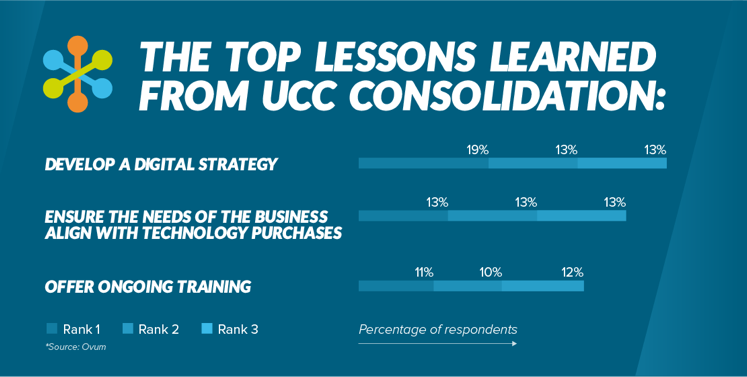 No se complique
Trabajar con una sola solución es la mejor forma de ahorrarse duplicidades.
Voz y reuniones, por fin juntas
Una sociedad ilimitada para una colaboración sin límites.
Más recursos en manos de sus empleados
Llamadas, reuniones, mensajes o contenidos compartidos: lo que haga falta, cuando haga falta.