MODERNIZE.
REVOLUTIONIZE.
FUTURIZE.
Understand the power that unified collaboration tools bring to your teams worldwide - and how they can optimize your business to meet the demands of tomorrow.
Gebouwd voor ambitieuze bedrijven
Op zoek naar een oplossing voor eenvoudige maar krachtige virtuele vergaderingen? Wat dacht u van een betaalbaar VoIP-telefoniesysteem boordevol functies om uw groeiende bedrijf beter te verbinden? Of één enkele geconsolideerde oplossing met geavanceerde apparatuur voor uw vergaderruimtes?
De GoTo Collaboration Cloud – met oplossingen voor online meetings, voice, vergaderruimtes, webinars en training – combineert de meest eenvoudige, snelle en innovatieve producten voor communicatie en samenwerking.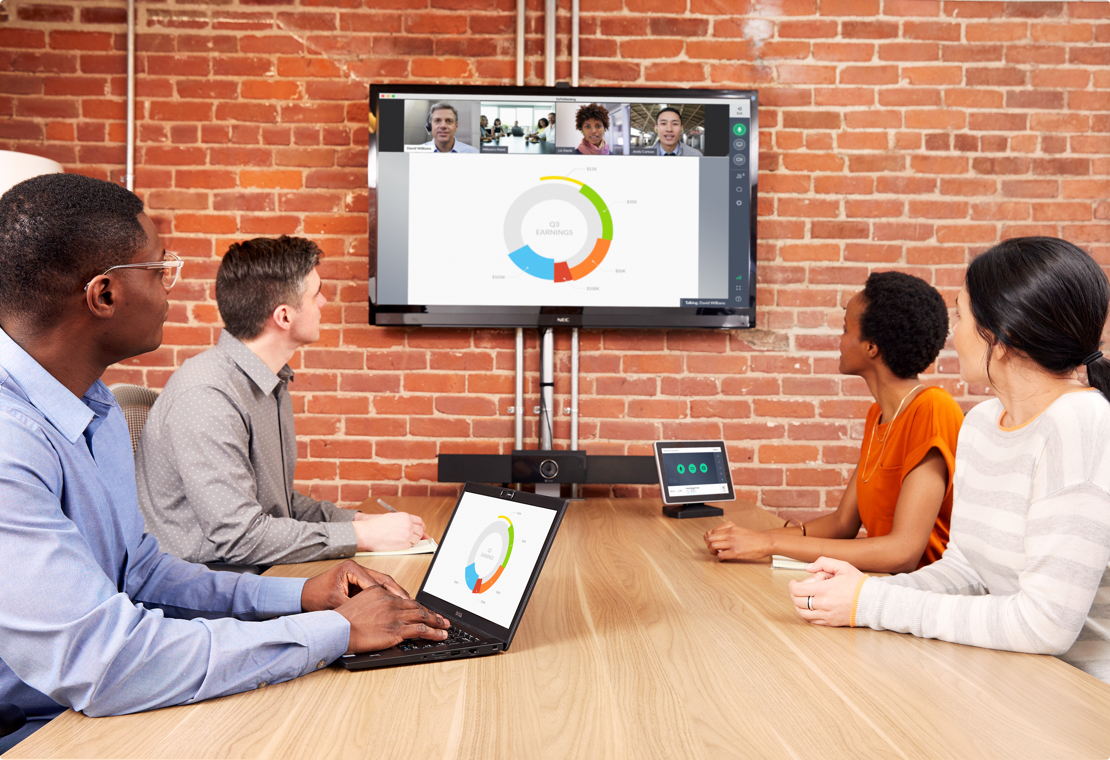 NEW DATA THAT UNCOVERS THE DEMAND FOR UCC
Forming our own global team, GoTo partnered with Ovum Research to understand how the world's most imaginative IT leaders are using UCC to drive business goals. We surveyed over 2,000 IT leaders worldwide and discovered key insights about how the demand for unified collaboration is a major part of their digital transformation strategies.
Investment On The Rise
76% of leaders plan to increase spending in UCC.
A Strategic Move
60% of organizations expect positive ROI within one year.
Meet the Needs of Digital Natives
93% agree digital natives have different needs and expectations.
THE MODERN IT EXECUTIVE'S GUIDE TO REVOLUTIONIZING UCC
This whitepaper is your tool to forging a successful UCC investment that will not only drive your business forward, but also empower your modern workplace to come together as one. Get insider intel from what successful leaders learned as they've started investing in and building their UCC for the future. As for the top 10 imperatives for successful UCC adoption, you'll have to download the paper to find out.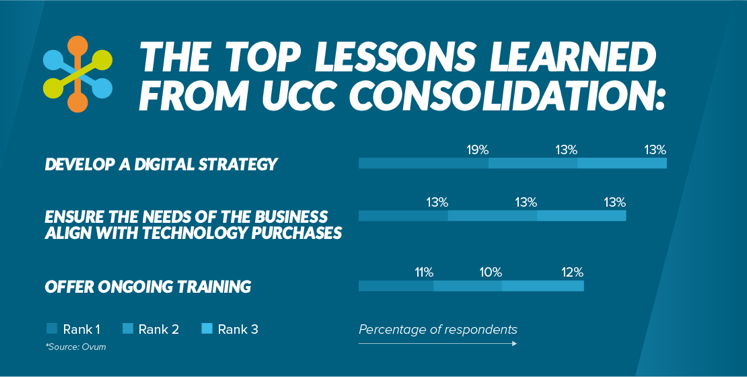 Stroomlijn uw software
Met één oplossing kunt u overtollige programma's en toepassingen uit uw systeem verwijderen.
Combineer Voice & Meetings
Een match voor gegarandeerd succes in uw samenwerking.
Geef uw mensen meer mogelijkheden
Bellen, overleggen, chatten en delen: net wat er nodig is.