img
{
margin-right:20px;
}
Jive CEO — EY Entrepreneur of the Year Finalist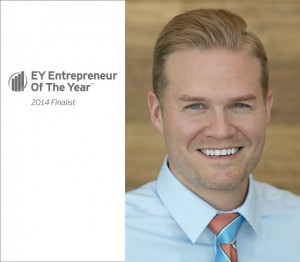 Jive Communications, Inc. is proud to announce that our President & CEO, John Pope, is a finalist for the 2014 Ernst & Young Entrepreneur of the Year Award.  
The EY Entrepreneur of the Year award recognizes individuals who are stand-out innovators, job creators and risk takers,and who inspire us to build a better future.  Here at Jive, we can think of no better business leader to honor than John Pope, and here are just a few of the reasons why:
John brings the awesome.  Jive's impressive growth since our founding in 2006 is linked directly to John's commitment to bringing together top talent to create something special.  John brings the best people to the table and gets their best out of them.  When you come to the Jive team, you come to be a part of something awesome.

John believes in bootstrapping.  In a market where big telecommunications companies reign supreme, Jive is continually disrupting new markets.  Thousands of customers across the country are choosing Jive over our competitors – and experiencing the quality of a purpose-built solution.

John likes to win.  At Jive, we celebrate winning – and we've been winning big.  Recognized as a premier telecommunications provider by the State of California and one of a few vendors awarded a CalNet3 contract, Jive has been growing exponentially across every market vertical.

John listens to customers.   The Jive solution is continually expanding to better meet customer needs – and exceed their expectations.  Mike Sharp, Jive COO commented on John's leadership characteristics, saying: "John's a great leader, and a great friend. He cares about our product, our customers, and our employees."

John cares about employees.  Whether it is offering the elusive 'free lunch' or mandating that all Jive employees take a few days off every now and then, John understands the importance of a good work-life balance.  With a 100% CEO approval rating, his efforts to reward and recognize hard work and success impact every Jive employee.

John has great hair.  Truly inspiring hair is as rare as a truly inspiring leader – and to find both in the same man is, without question, worthy of award and recognition.  Jive CMO, Matt Peterson said it best when he commented: "John is a unique blend of leadership, vision, and hair. Seeing him at work is like watching a master conductor lead a symphony orchestra in Beethoven's Symphony No. 5, but without all the instruments or tuxedos. He doesn't have a wand either. He does manage all the moving pieces at Jive beautifully, though, and the experience has been magical so far."
Congratulations, John!  We look forward to celebrating with you on May 29, 2014.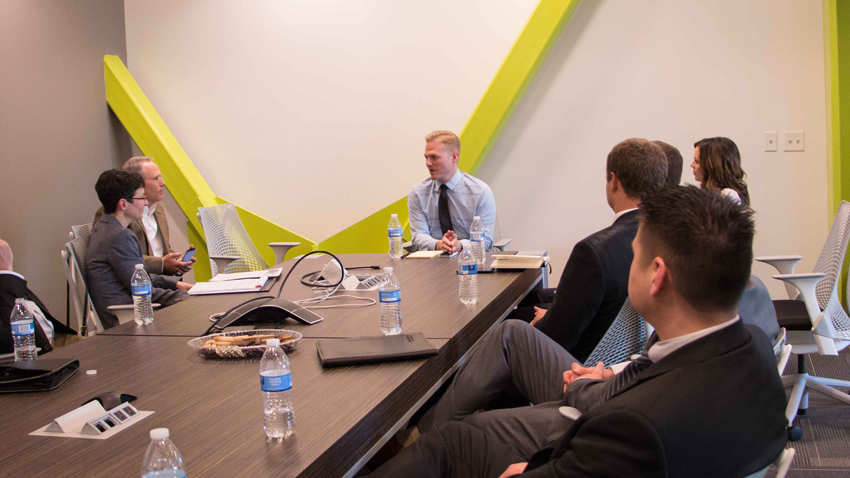 John Pope meeting with the EY regional Entrepreneur of the Year Committee. April 17, 2014