MODERNIZE.
REVOLUTIONIZE.
FUTURIZE.
Understand the power that unified collaboration tools bring to your teams worldwide - and how they can optimize your business to meet the demands of tomorrow.
Für die ambitioniertesten Unternehmen entwickelt
Sie suchen nach einer leistungsfähigen Lösung, mit der Sie einfache und zuverlässige Online-Meetings abhalten können? Oder vielleicht nach einer kostengünstigen und dennoch funktionsreichen VoIP-Telefonanlage, damit Ihr wachsendes Unternehmen stets in Verbindung bleibt? Oder wie wäre es mit einer einzigen, integrierten Meetinglösung gekoppelt mit einem hochmodernen Konferenzraumsystem?
Die GoTo Collaboration Cloud, die Lösungen für Online-Meetings, Sprachtelefonie, Konferenzräume, Webinare und Schulungen umfasst, vereint die einfachsten, schnellsten und innovativsten UCC-Produkte (Unified Communications and Collaboration) in einer praktischen Suite.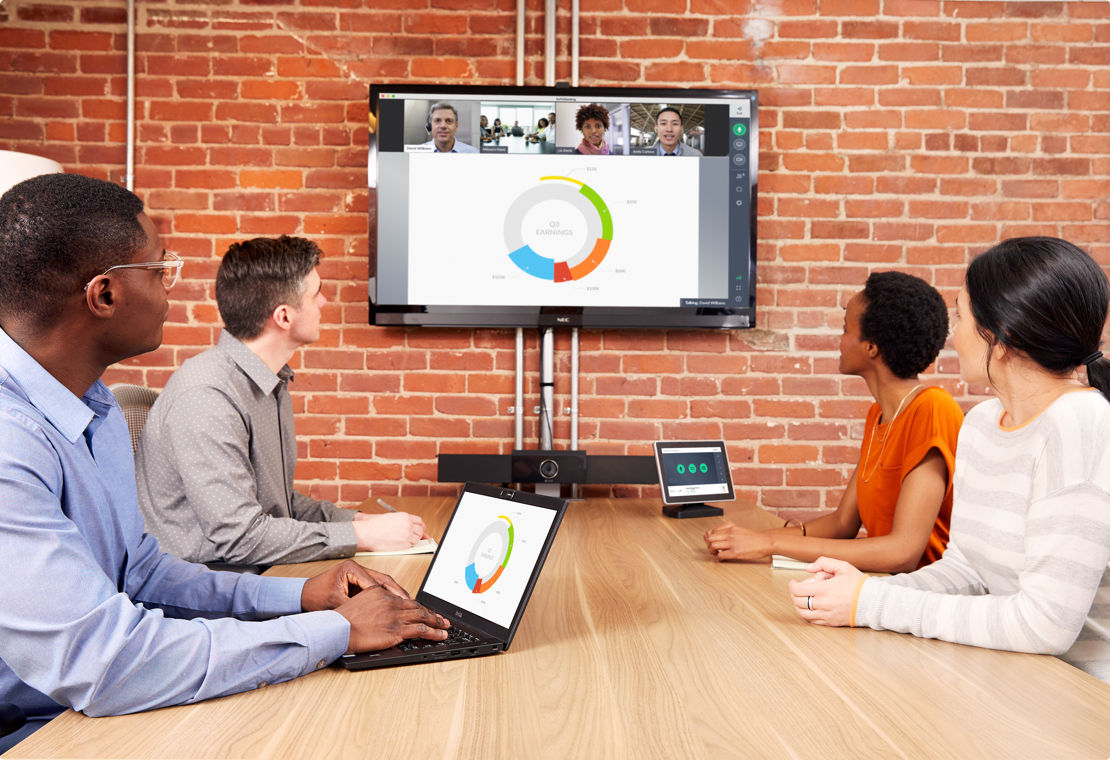 NEW DATA THAT UNCOVERS THE DEMAND FOR UCC
Forming our own global team, GoTo partnered with Ovum Research to understand how the world's most imaginative IT leaders are using UCC to drive business goals. We surveyed over 2,000 IT leaders worldwide and discovered key insights about how the demand for unified collaboration is a major part of their digital transformation strategies.
Investment On The Rise
76% of leaders plan to increase spending in UCC.
A Strategic Move
60% of organizations expect positive ROI within one year.
Meet the Needs of Digital Natives
93% agree digital natives have different needs and expectations.
THE MODERN IT EXECUTIVE'S GUIDE TO REVOLUTIONIZING UCC
This whitepaper is your tool to forging a successful UCC investment that will not only drive your business forward, but also empower your modern workplace to come together as one. Get insider intel from what successful leaders learned as they've started investing in and building their UCC for the future. As for the top 10 imperatives for successful UCC adoption, you'll have to download the paper to find out.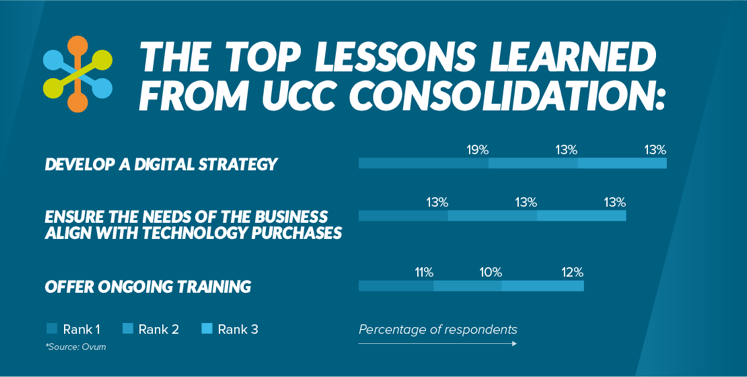 Konsolidierte Lösungen
Wenn Sie sich für unsere Komplettlösung entscheiden, können Sie redundanter Software Lebewohl sagen.
Sprachtelefonie und Meetings in einem
Für eine erfolgreiche Zusammenarbeit gemacht.
Mehr Möglichkeiten für Ihre Mitarbeiter
Anrufe, Meetings, Nachrichten oder Bildschirmübertragung – was auch immer gerade erforderlich ist.