Microsoft Teams
A better, more simple meeting experience so you get more done fast without leaving Microsoft Teams.
Overview
When you integrate GoTo Meeting with Microsoft Teams, your meetings and calls will live where your team collaborates. Every tool has a purpose, and with the latest integration users can now maximize productivity by choosing the right meeting solution for the task at hand. Your organization may use Teams for file sharing, chat and small internal discussions. However, when it comes to important sessions with executives, customers, partners, analysts, investors & more, GoTo Meeting ensures fast, high quality, and reliable large meetings for up to 250 people inside and outside your organization.
The dashboard of the GoTo Meeting integration can be accessed in the added apps area of MS Teams. Users must sign in using their GoTo Meeting credentials to gain access to the dashboard.
A user can join any meeting in their list or schedule a new meeting from the dashboard.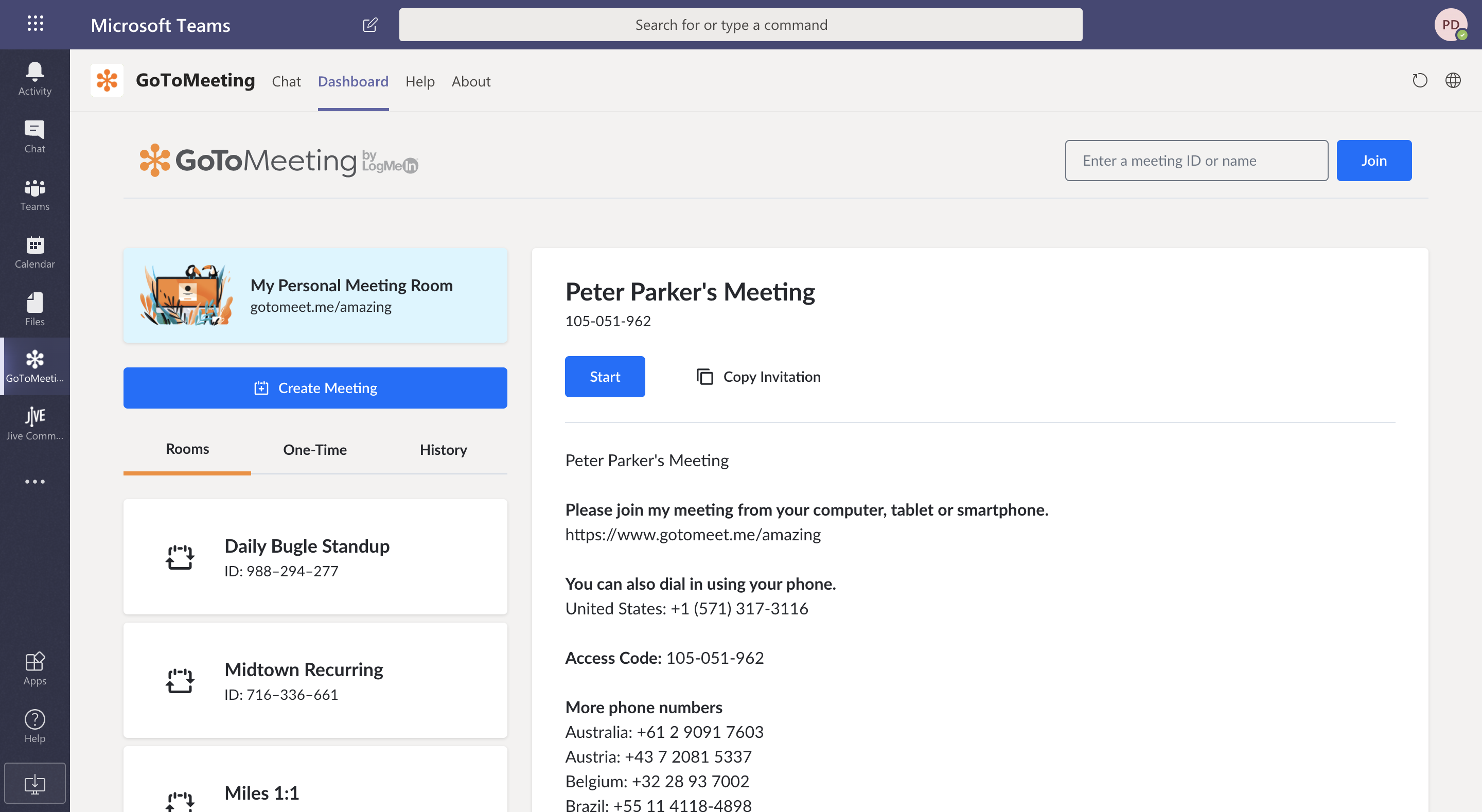 By clicking on the daisy icon in a messaging extension a user can start or join a meeting via GoTo Meeting.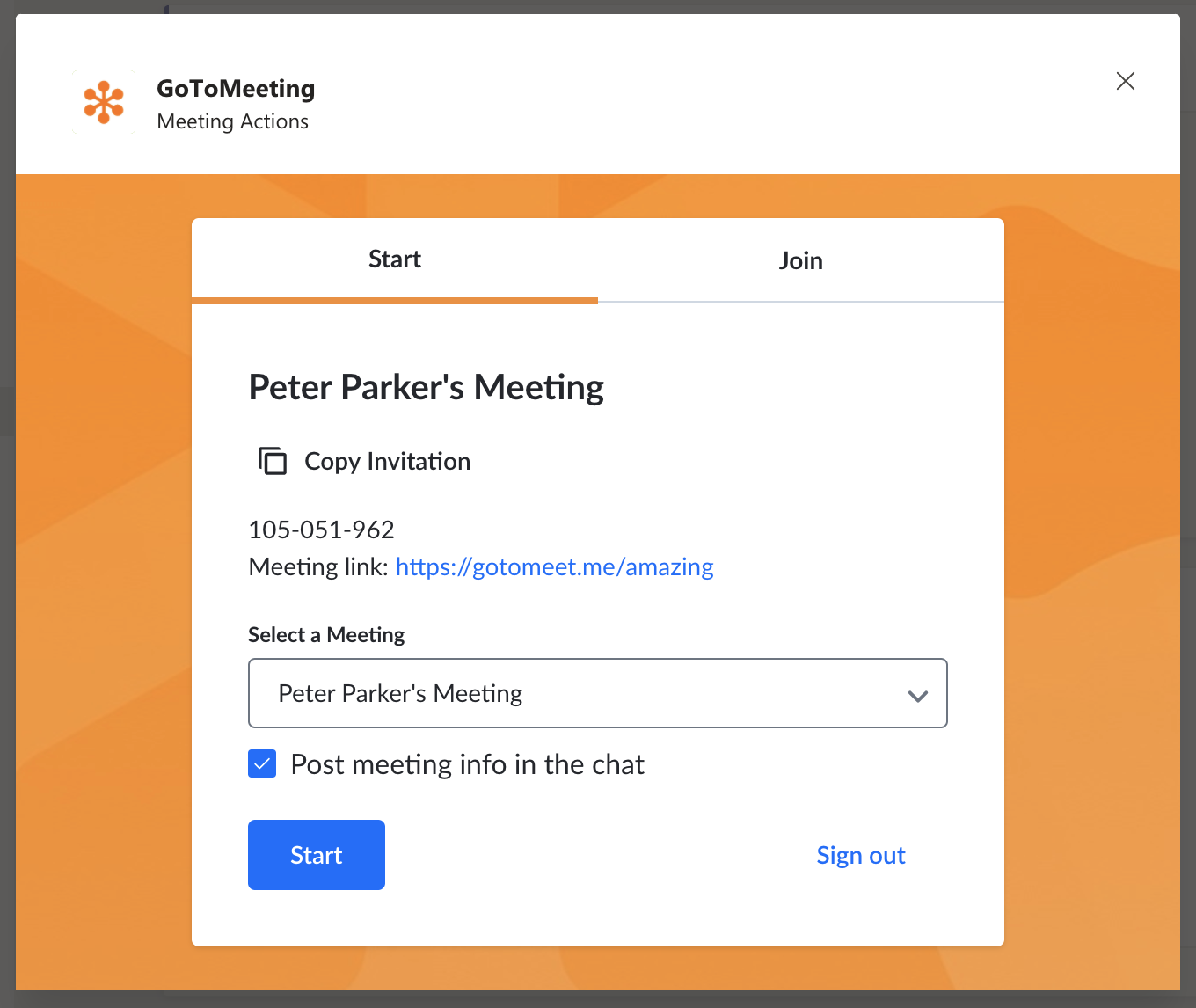 Use chat bot commands in personal chats, group chats, or in the chat with the bot to start or join any GoTo Meeting.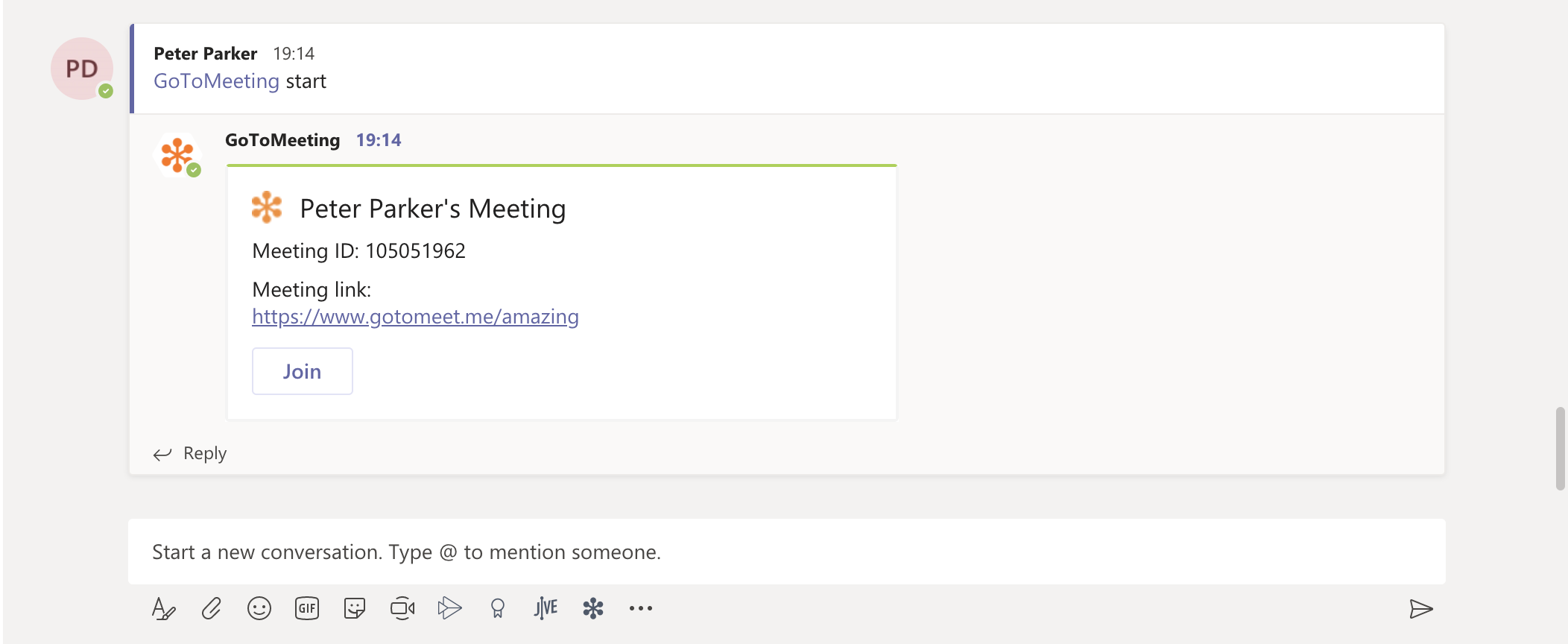 How to install
Click Apps in the lower left hand corner in Microsoft Teams. This will bring you to an AppSource page within Teams.


From there, use the search bar and enter GoToMeeting


A GoToMeeting pop up will appear and you can open the integration from there.