March 15, 2021
Marketing Manager
COLTENE is a global leader in dental consumables and small equipment covering the whole dental treatment process. Dentists and dental labs worldwide rely on the company's products for implant-based therapies and dental reconstructions, as well as traditional therapies.
COLTENE operates worldwide and has experienced rapid organic growth in recent years. As there were more and more companies and employees spread across the world that needed to be trained, they quickly realized that they needed to manage and set up training courses in various languages for their workforce and clients globally.
Dirk Sommerfeld, Education Manager at COLTENE, said, "We were looking for tools that would allow us, as professionally and reliably as possible, to firstly provide our own colleagues with information for the latest training courses and, secondly, to pick up our clientele at the same time," said Sommerfeld.
With GoToWebinar, COLTENE finally found the software that offered everything the company was looking for, including:
The ability to communicate knowledge
A good transmission quality
Various analysis and reporting features to professionally conduct and evaluate webinars
An important consideration for someone just getting started with webinars is support, according to Sommerfeld. "And GoTo Webinar offered this from day one," he added happily. "I was always able to reach someone at LogMeIn, whether by email or phone. A friendly contact person was always available to explain the first steps clearly and, above all, patiently," he was impressed to discover.
GoToWebinar has helped COLTENE open doors to new lucrative markets, such as Asia, where the company successfully organized webinars with an average participation rate of over 80 percent.
Click the image below to read the full story about how GoTo helped COLTENE find the best-fit solution for its needs – and how the easy-to-use training software helped set up professional and successful training courses.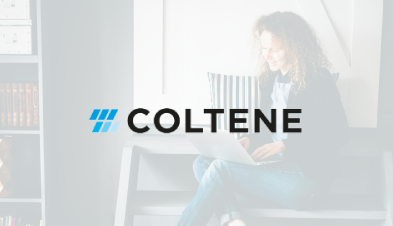 Learn more about GoToWebinar by LogMeIn.