May 1, 2023
Senior Director, Head of Corporate Responsibility & ESG
As part of Small Business Week 2023, GoTo is celebrating the spirit and tenacity of small businesses and their outsized impact on the economy and the world at large. There are so many ways small businesses benefit their communities: creating local jobs, encouraging economic growth, lessening the environmental impact of long-distance shipping and supply chains – just to name a few. Along with connecting and supporting millions of small business employees and customers, GoTo is proud to partner with a number of small businesses and non-profit organizations through our philanthropy and volunteering program, GoTo Gives.
GoTo Gives is the vehicle through which we fulfill our mission to create a more sustainable world by connecting the next-generation workforce to the power of possibilities. Our three impact areas are: Education & Youth, Environmental Stewardship, and Community Action. Through financial support and direct service, GoTo employees lead with purpose.
We sat down with two of our GoTo Gives partners, which are both female-founded, Project Alianza and WeSpire — to share more about their missions and how small businesses can have an outsized impact on the communities they serve.
Introducing our guests
Kristin Van Busum is the Founder & CEO of Project Alianza, which was founded in 2015. She is based in Boston, MA.
Susan Hunt Stevens is the Founder & CEO of WeSpire, which was founded in 2009. She is based in Boston, MA.
Thank you so much for joining us today. To start out, could you tell us about your missions and how you bring it to life?
Van Busum:Project Alianza is an international education non-profit organization dedicated to giving children the opportunity to reach their full potential. We partner with leaders and parents in rural villages to improve education as a means to break generations of poverty.
We train and deploy local women as educators to aid low-resource schools in improving learning and preventing dropouts. Our aim is to create impact within communities, measure it, and share best practices with decision makers to drive change that, when scaled, will transform whole education systems.
Stevens: WeSpire's employee impact technology empowers CSR & ESG teams to quickly design, run, and measure their purpose-driven employee impact initiatives. WeSpire's mission is to inspire people to build a better working world — and the double entendre is very much intentional. We want to make the world of work more purpose-driven and impactful, but also to help make the world work better by encouraging people to be healthier, more sustainable, more inclusive, and more engaged in their communities.
This Small Business Week we are celebrating the essential role that small businesses and organizations play within their communities and the economy at large. What does being a small organization mean to you, and how does it help you serve your communities?
Van Busum: As a small non-profit organization, we are able to adapt to the challenges of working in difficult international contexts while staying deeply connected as a team. Being able to pivot quickly is a valuable asset for any business, and it's especially important in situations where political, environmental, and social challenges can arise unexpectedly. I'm proud we've created an organization that values both innovation and the personal well-being of our people.
Working with limited resources can be frustrating, but it also forces us to think strategically. For example, synergistic partnerships are key to filling the resource gap and amplifying impact. These cross-sector collaborations not only help to amplify our impact, they also add value for private sector partners, us, and society. It's a non-zero-sum game.
Stevens: It means that we are just getting started! More seriously, all businesses start as small businesses. Some stay that way and some grow to become huge household names. We aren't quite the household name yet, but we are working on it. The best way to make the most of resources is to invest in really great people and create a flexible, agile, and high impact culture. I firmly believe that culture eats strategy for breakfast.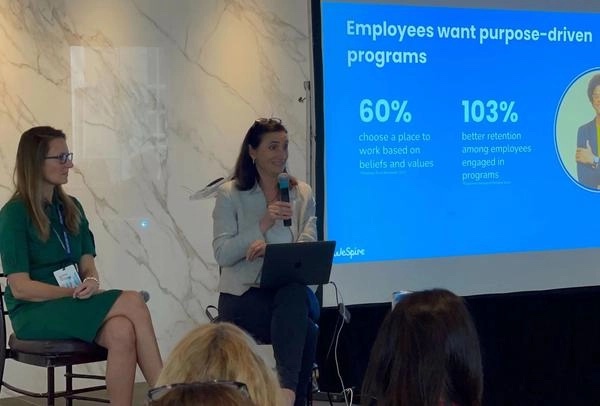 What would you say inspires you most about your work? Are there any specific examples of programs that you are most proud of?
Van Busum: To date, we've built 16 schools, worked in over 60 villages in three countries, and impacted more than 130K students in Central America. But it's stories of success, both from our staff and students, that keep us inspired.
It is a privilege to witness the professional growth of women educators like Sachary who is now one of our Senior Education Trainers. Sachary was pregnant at 15, unable to attend high school, but full of talent and good ideas. We met her when she was just a teenager. Today, she is a university graduate, a community educator, and an inspiration to countless young girls who started out just like her.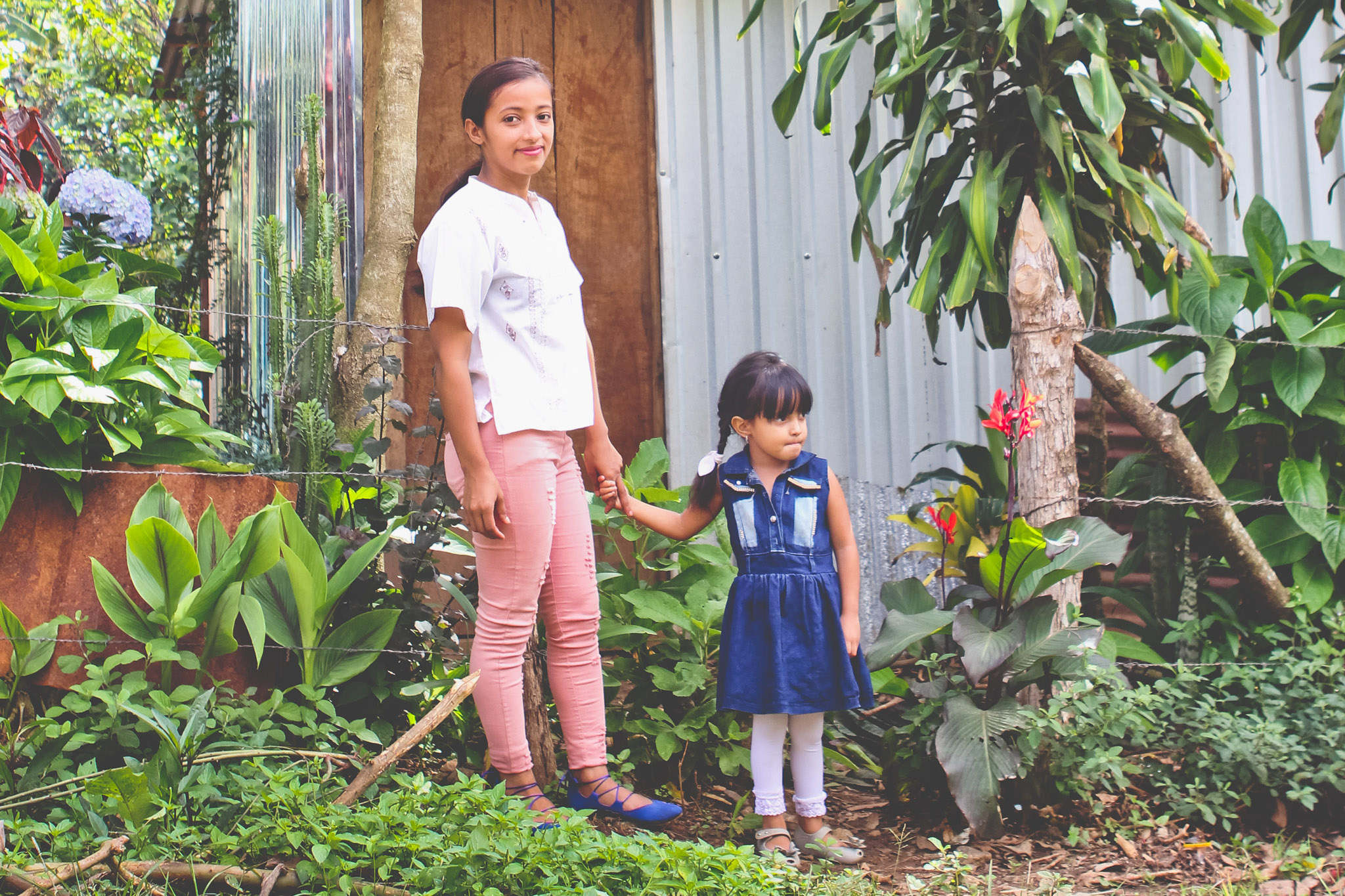 Stevens: Our customers and what they do inspires me every day. From setting audacious climate goals, to responding rapidly to crises like Turkey or the invasion of Ukraine, to bringing thousands of people into employee resource groups to improve inclusion and belonging. We produce an annual impact report ourselves and it's incredibly rewarding to see the cumulative impact of the changes we help inspire.
What advice would you offer to leaders in other small organizations who are looking to make an impact in their communities?
Van Busum: First off, surround yourself with smart, trustworthy people who keep you grounded and informed. It's also important to be honest about your knowledge and skill gaps and always seek out diverse and alternative perspectives to discover the best solution.
Stevens: My advice is to focus. Find a cause or a few causes where your concentrated effort can make a more significant difference. For me, diversity in tech is one of those strategic causes and it helps align my own time and efforts when there are so many great opportunities to get involved.
Thank you both for taking the time to speak with us today. We are so inspired by the work you do and are proud to count you as our partners in GoTo Gives.