March 6, 2023
Content Specialist, Talent Brand
They say the grass is always greener on the other side, but we beg to differ. In tech, many people leave a company every few years to keep their skills sharp and progress in their careers. But at GoTo, people come back. Aptly named Boomerangs, last year there were 42 of them! So, what is it that positions GoTo as a destination employer among other SaaS companies? Read on to find out.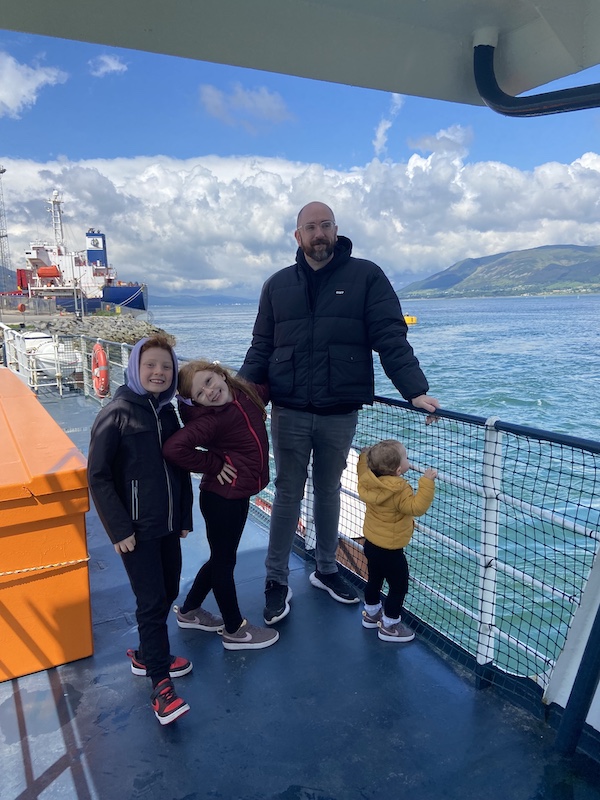 Keith Byrne, Senior Marketing Automation Specialist
"I was at a fork in the road and felt like I should see what's down the road, as opposed to wondering what it could have been like," says Keith, as he reflects on his move from almost five years at GoTo (LogMeIn during his time) to Dropbox. Before his job change Keith was supporting the partner business, developing new automation processes and functions. "But I had seen some people move on to other opportunities, and started to think, 'Should I do the same?'" So, he did.
Living just outside of Dublin in a small seaside village, Keith tried to operate on his new San Francisco-based team's hours. "When my three children were going to bed, I would still be on the computer," says Keith, "the work-life balance just wasn't there." Keith also tried to navigate the culture that comes with working on siloed projects. "I kept in touch with the people from GoTo when I left," says Keith, "and they are one of the reasons I came back." When Keith returned to GoTo, it felt like a different company. We had rebranded and teams were restructured. "GoTo may be one of the first companies out of the gate in their proper approach to giving the flexibility to get your work done on your own time," says Keith. 'A real people place' is how Keith refers to GoTo. "I can feel comfortable having an idea on my team and being supported in following it." Today, Keith's role is fully remote, and he values being a part of his children's lives for the little moments – like dropping them off at school.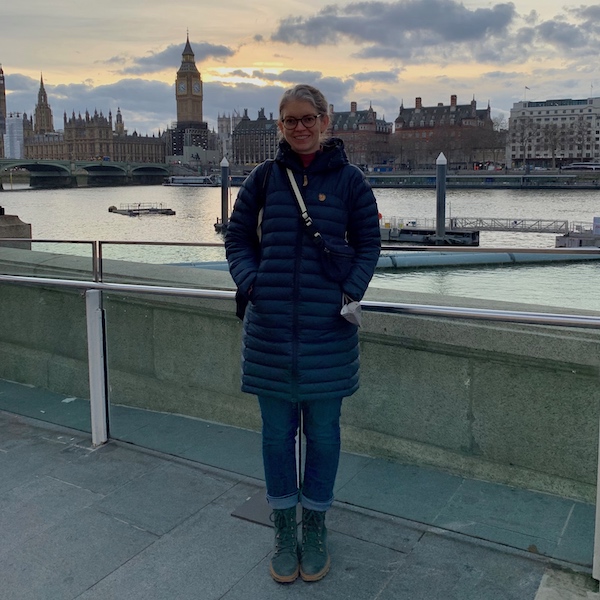 Laurie Asmus, Senior Content Marketing Manager
"I joke that GoTo can't get rid of me," says Laurie, "I keep hanging around in some capacity." Rewind to 2010, when Laurie made the shift from working in advertising agencies to focusing in-house with one client – GoTo (LogMeIn during her time). "What I liked about working directly with a company compared to an ad agency is that I felt more connected to what we were doing," says Laurie, "and it's rewarding to have a part in the success of a company that you're working for." When Laurie came on board, the company was small and scrappy. "Everybody had a hand in creating the business," says Laurie, "which was exciting."
A shift in strategy presented Laurie with the opportunity to start her own freelance writing business. But while contracting with an advertising agency, Laurie was asked to work on Bold360 – one of LogMeIn's former products, acquired by Genesys in 2021. "I started picking up freelance projects working directly with LogMeIn," says Laurie, "which is how I reconnected with the company." When Laurie returned to GoTo, she was impressed by the supportive and collaborative environment. "GoTo values its people, their differences, and their contributions to the team," says Laurie. "Everybody's in it together." After a couple of decades doing advertising copywriting, Laurie now works in a different capacity in a highly collaborative and strategic role. "I find content marketing – and being embedded into the integrated marketing and product marketing teams – really interesting and rewarding."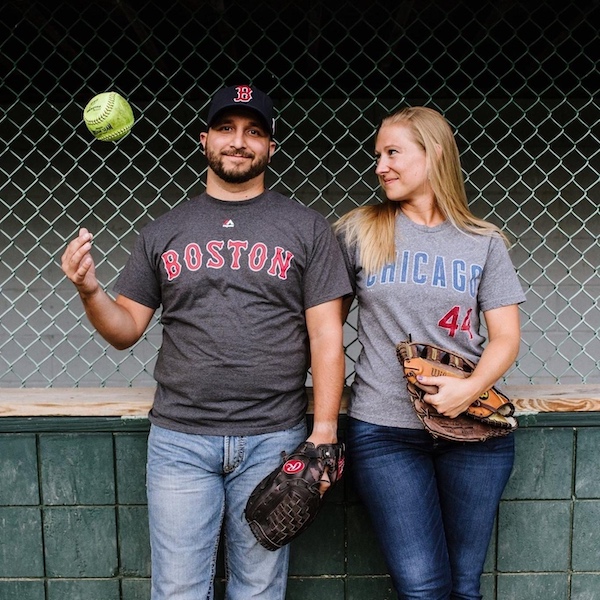 Ryan Patti, Manager Renewals, Sales
"I was trying to take the next step in my career," says Ryan, "and since I had been at LogMeIn for so long wondered, 'Does it apply to the rest of the industry, or am I pigeonholing myself into one line of business?"' Backtrack to Ryan's first nearly nine years at LogMeIn, when he made an industry change from graphic design. Starting in the User Services Department, Ryan took support calls while also contributing to sales. "There was this vibe that career progression was happening rapidly," says Ryan. Next, Ryan moved onto the Business Development Team. "I had a manager that helped me to look at my purpose at GoTo," says Ryan, "which shifted my perspective of my career, and lead me to go from being an individual contributor to focusing on how to make those around me better." As a result, Ryan became a team lead.
"Zoominfo had been a powerful tool for us in the sales team, and I was impressed with their market presence," says Ryan. "They were building out their sales team to what I thought would be the equivalent of a world-class sales team, and a culture that goes along with that." Starting in a remote environment, Ryan experienced a lack of culture. "Obviously, it's business and we're here to make money," says Ryan, "but that seemed like the sole and only focus." Returning to GoTo in a manager position, Ryan was excited to take on a brand-new team and structure. "At GoTo, there's a high focus on culture," says Ryan, "we have team meetings, charitable opportunities, company-based events, and a lot of interactions." In fact, Ryan and former GoGetter, Gina Patti just celebrated their five-year anniversary. "You never know how a company will bring people together," says Ryan.
--
We like where we work. We think you will, too. Interested in joining our team?