February 28, 2023
Manager, Global Talent Brand
Voices of GoTo: In this series we highlight the people that make flexible work, work: our employees! GoTo is a global company with over 3000 employees around the world, these are their stories.
What makes or breaks an employee-led group's success? Is it the number of people you involve? The engagement in your emails and Slack messages? The attendees at your events? As many ERG (employee-led resource group) leaders can tell you, those are some metrics we use. Most ERG leaders can also tell you this: there is always a time when there is not enough support. ERGs are, after all, voluntary.

For BE (Black Employees) at GoTo, the success they now enjoy comes from a much simpler metric – showing up. And of course, considering how they can bring people together, see themselves in each other, and learn together through shared recipes, language, and music – to name a few teaching tools. In this edition of Voices of GoTo, I sit down with BE leaders, past and present, to trace the group's evolution and offer my insights as part of ERG leadership.
Karl says, "ERGs provide an opportunity to meet people at GoTo that look like you and may have shared experiences." And the best part of starting, joining, or even supporting an ERG? You don't have to know exactly how to do it.
Karl, Team Lead, Software Development Engineering
Anderson wondered if he was the right man for the job. "As an engineer, I was uncomfortable working around DE&I. As an immigrant, who am I to understand the issues that exist with Black people in America? But as I dug deep, I realized that it wasn't so much about what I needed for myself, it was about the community that I was going to serve. I had to realize that bringing people together simply required a calendar invite."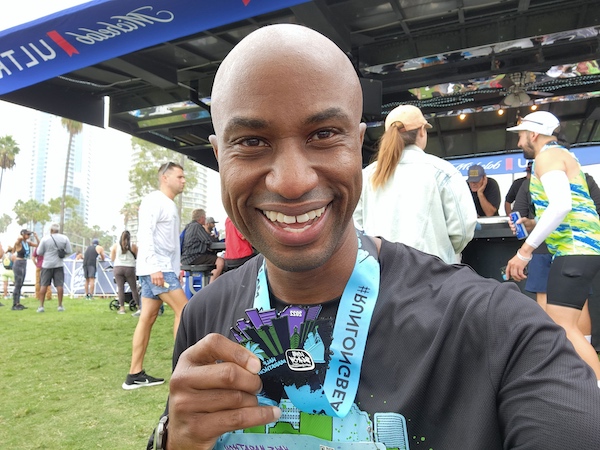 Anderson, Former Director of Change Operations
This part of Anderson's story struck me. There are no credentials needed to learn about a community. The way I see it, there should be no barriers to entry – and there are none in truly successful ERGs.
There are many ways to celebrate Black heritage and history. This year, we want to showcase how far we've come, and why it matters to BE here.
Brittany recalls wearing many hats as she took on her first event with BE two and a half years ago. "If you wanted to take something on, you were the communicator, the person who plans the event, and the one to host the group. Having to be the jack of all trades was tough for people. Now, with a president, someone overseeing communication, and a talent liaison in place, there's a flow of people fitting into their roles and managing their responsibilities more naturally."
Brittany, Senior Change Manager
Are there other challenges to iron out as to how the group operates? Sure. Eric says, "We've had feedback that we don't make decisions quickly enough, or operate in an organized fashion, but I decided a long time ago to just look at the positive. We've facilitated connection, a sense that you're not alone, and alleviated some feelings of isolation."
Eric, Enterprise Customer Success Manager
"A wonderful journey" is how Anderson describes BE, as it exists today. Anderson says, "There has been growth, with more activities, leadership, and initiatives to drive a sense of inclusion for GoGetters. I'm blessed that we have leaders who have been very involved with what we're doing here at BE, and it's incredible to have our sponsor participate because it shows that our leaders support the ERGs. It takes us to get it started, but it takes our allies to support us."
ERG leaders and executive sponsors take an active role by choice. The work is not easy, and we would all do better to recognize that while no one person or group has the answers, they're helping discover them.
The way Eric sees it, the history of a race of people is important, and if you take the time to learn, you can discover incredible things. "When you have a group overlooked for so long, it's important to show that these people matter. We celebrate Black History Month because we must be vigilant, know what it took to get us to this point, and never go back. This year's theme is Black Resistance, and I'm going to do what I can to show you that I am worthy of being here. Showing up to do things others think Black people don't do – like practice yoga or go camping – is resistance in my mind. Breaking those stereotypes and showing people what reality looks like is Black resistance."
DEI initiatives don't exist in a vacuum. The external pressures and factors come from all angles, but personal development and connection matter most. Resistance to stereotypes can come in the simplest of forms.
During this month, Brittany reflects on how she instills history into her ten-year-old son and educates him about forward progress and movement. Brittany says, "We listen to the 'Hey Black Child' podcast – narrated by Black children in small, five-minute bites – when we're in the car. It's done in a way that he's going to understand, where the concepts aren't too big or overarching. I try to be intentional about playing the episodes as often as we can throughout the year, not just for Black History Month. Over Christmas break, we listened to different ones about Kwanzaa."
Wilson predicts that a reason why BE has difficulty filling leadership roles is because of the misconception that BE only serves Black people. Wilson says, "Exposure and an open mind are the first steps to guiding allies to celebrate Black History Month. People are only fully willing to help if they truly feel that they can engage actively. We – as people of color who have direct experiences – need to make allies feel comfortable being part of these discussions as much as they need to be open to learning about the hard truths people face and be willing to act. We also need to encourage increased participation in events highlighting black history and black success. Without people to speak up and stand against oppression, there can be no resistance; we're just getting started."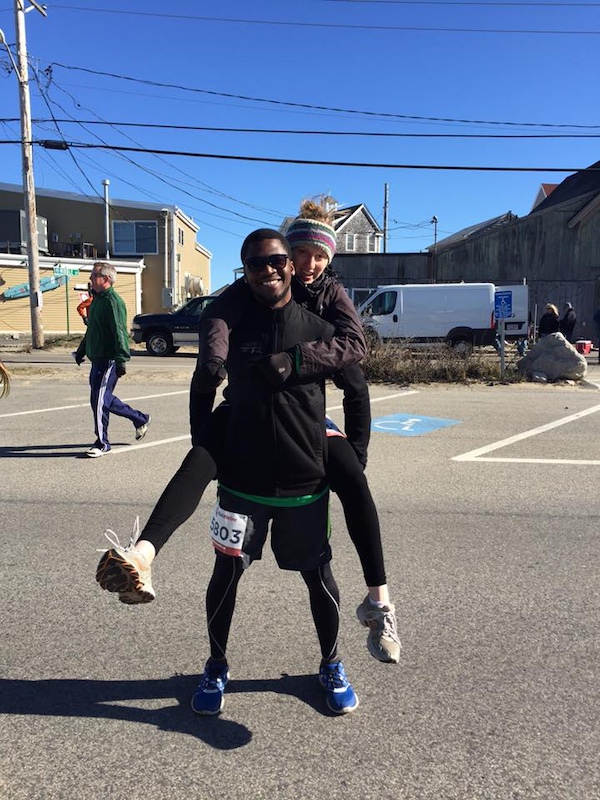 Wilson, Senior Product Manager
The importance of allies cannot be undersold. Many ERG leaders want and encourage people of all backgrounds to come to our events. Everyone deserves community! I often hear, "We shouldn't just celebrate Black history in February." Well, we're going to do just that. Look out for more from our BE at GoTo team in the coming months. We're excited to give you a peek behind the curtain.