In your school district, the kids are your priority, no question. The challenge is educating and keeping them safe on a budget.
As the national leader in hosted voice for K12, Jive understands the demands on your district. We've created K12 communication solutions to combat common district problems, including:
Student safety. We help school districts upgrade school safety without expensive system overhauls. Trigger remote alerts and lockdowns, broadcast announcements to every corner of a school campus, and instantly alert emergency services with Jive's Safety Suite
Easy management. With our cloud-based system, you can easily manage multiple locations, and the hundreds—or thousands—of phone lines in your district. Make updates online with a few simple mouse-clicks, including adding new users or switching room assignments.
Uninterrupted communications. We maintain your district communications even during an Internet outage. Call traffic can be routed off-net, with emergency calls prioritized over local traffic.
To give you an idea of what a school with Jive service looks like, check out the infographic below.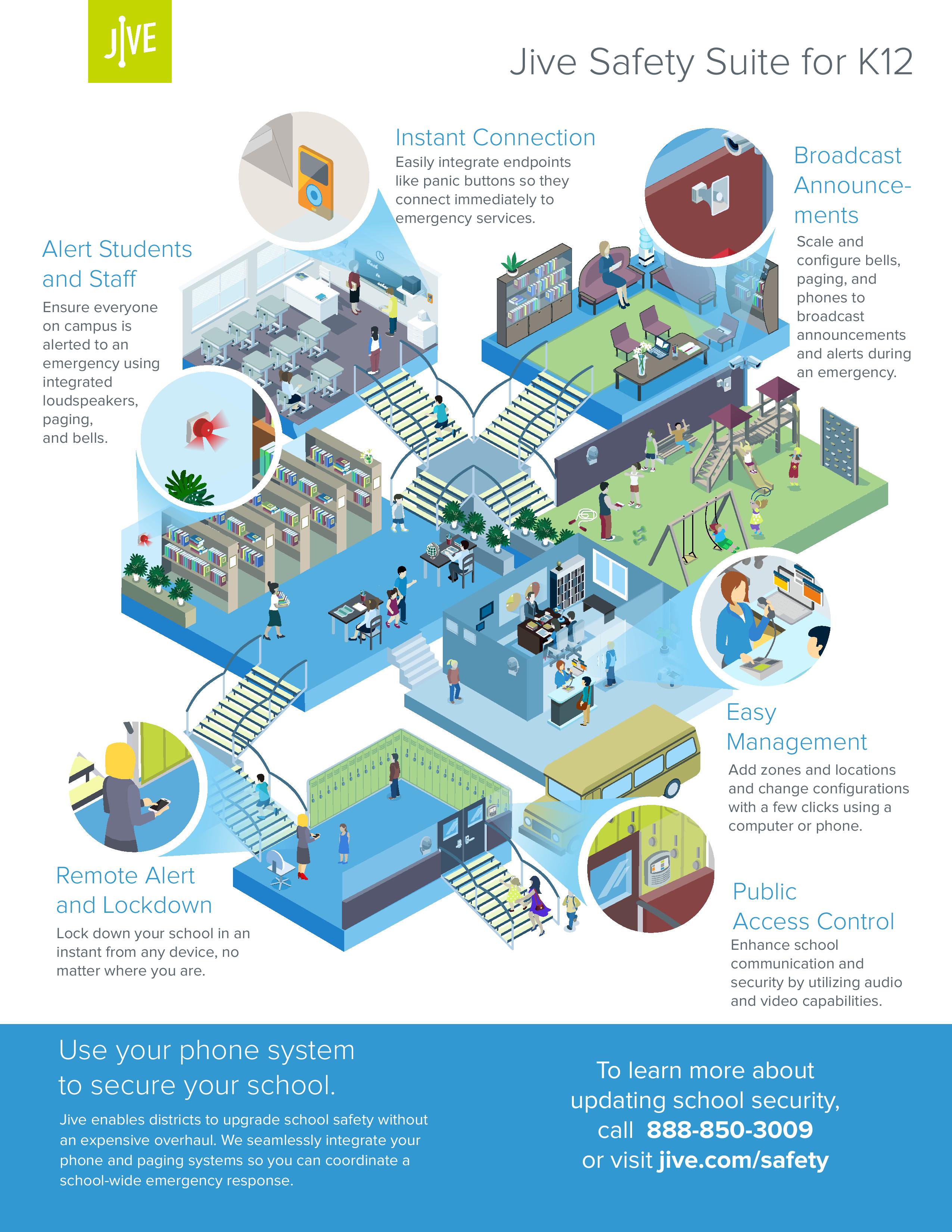 Learn more about how to update your school security and communications at jive.com/k12.